Remember, what was the first vehicle you received? Well, the answer's quite simple; A Bike. From a 3-year-old to a 63 years old person uses bikes; they are easy to handle and are environmentally friendly. But since time has passed by, bikes have also evolved into E-Bikes. Electric Bikes are battery-powered bikes that help a person to explore scenic beauty in a better way. Even with a single paddling, the person can climb up the hilly terrains. They come with a better suspension, speed and also go in their foldable designs. But due to so many unique features, e-bicycles are pretty expensive. So to help you out from this situation, we have picked the best e-bikes under $1500.
First Something Consider While Purchasing an Electric Bike So Here Are Top 5 Electric-Bikes Under $1500
1. Merkava
Merkava: The Power Charged Electric Bike
Yeah, Merkava is an online store that provides the best electric bikes for under $1500. The store has a wide range of electric cycles in a reasonable range and offers a 2-year warranty and free shipping. Apart from the bicycles, 95% assembled and hence are almost ready to use. They have a wide range of electric bikes, from vintage to foldable to off-road e-bike. It is eco-friendly, therefore gives out no carbon emissions. The company also offers refunds if you don't like their product. 
Merkava's Sonic 250 starts at $1022.53. This fantastic compact bike comes with excellent features and is perfect for all age groups. 
Merkava's Sonic 250 Features

Nailed it
25Km/hr speed 

250 W motor

36V-10Ah Lithium battery

Sonic 250 Covers the range of 50km. 

Foldable and could be carried even in a trunk as it weighs only 39lbs. 

double disc brakes, front and rear LED lights

paddle assisted, hence helps you stay healthy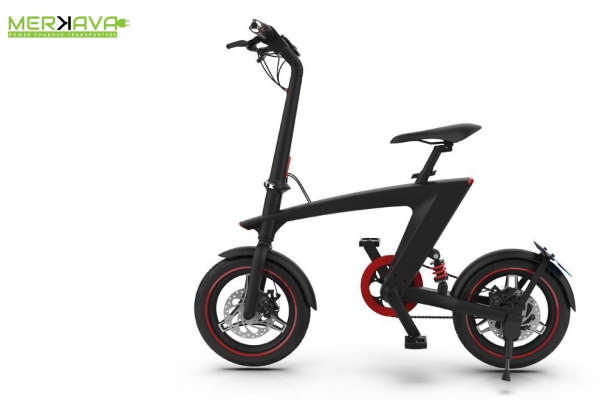 2. Eunorau
Eunorau All Terrain E-bikes
Enourao has a wide range of affordable electric bikes and its accessories. The bikes have an aluminum frame, and these bikes come with a flat tire to give ultimate comfort to the rider. The bikes are easy to mount and unmount and are comparatively heavier. The company, too, has foldable e-bikes for travelers. Besides, The brand offers free shipping and six months, no-cost EMI starting at $99. The brand has a seven-day return policy on all-electric cycles and has a wide range of e-bikes under $1500.
Eunorau e-bikes under $1500 are:
36V350W UHVO All Terrain full suspension 27.5*3.0 tire electric mountain Hunting/Fishing Bike

E-FAT-MN 48V500W12.5Ah 20″ Foldable Fat Tire Step-Over Electric Bike For Man 

E-TORQUE 36V350W Rated Power Peak 500W Electric Step-Thru Bike (Free Fenders&Rack)

E-FAT-STEP 48V500W 20″ Foldable Step-Thru Fat Tire Electric Bike With White/Orange/Cream Color 
Features of Enorau Electric Bike is as follows:
 48V/500W motor

 A maximum speed of 20 MPH

 40-50 Miles coverage 

it takes only 4 – 6 hours to charge 

Lithium-Ion lithium-ion battery

 48V/12.5Ah Battery capacity

 LCD panel, Front LED Headlight, Thumb Throttle

paddle assisted, hence helps you stay healthy 

Hydraulic Disc Brakes with E-BRAKE Cut off

And a lot more.
3. Ride1UP
The Best Value Electric Bikes
Ride1UP has the best e-bikes under $1500; this online store has a fantastic range of e-bicycles starting at $1045. The bikes come in an alloy frame with internally protected electronics. The bikes have a light frame weight and frame geometry for the most comfortable ride. Ride1UP electric two-wheeler comes with a one-year warranty and a 30 days trial period. Also, they offer free shipping and have excellent customer support. They have a vast range of electric bike under $1500.
Best-In-Class Ride1UP Electric Bicycle under $1500 are :
Roadster v2

Core-5

500 Series
Top Features of Ride1UP e-bike are as follows:
750 W motor 

A maximum speed of 25MPH 

It covers a range of 20-30 miles 

20mph throttle

Weighs 62 lbs

12 Magnet Sensitive Cadence sensor

48V 13AH battery 

 and a lot more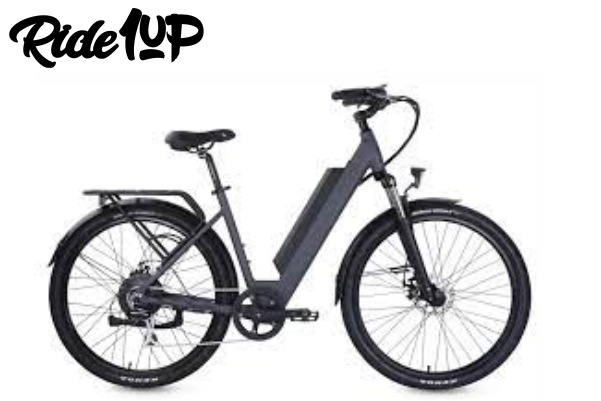 4. Storm Electric Bike
Another good choice for e-bikes is Storm Electric Bikes; they have experience of 50 years in making bikes. Ride1 up focus on making bikes that provide comfort and are easy and safe to ride. They have an ample range of bikes ranging from mountain bikes to hybrid ones. Furthermore, Storm electric bikes offer free delivery on orders above $272 and two-day delivery with additional charges. All its products are stylish-looking and lightweight, and they have a comprehensive range of bikes for under $1500.
Storm Electric Bikes under $1500 are
Smart 2s 'City' Folding Electric Bicycle

Smart 1s 'City' Folding Electric Bicycle

B52 'City' Lightweight Folding Electric Bicycle

 Electric Mountain Bike

Pluto C1 Lightweight Electric Bicycle, etc.
Features of Storm Electric Bikes's are as follows:
Lightweight 

SAMSUNG 7.8ah LI-POLY 36v battery 

AKM 250w EEC 36v motor 

40 – 60km range 

ALUMINIUM AI6061 frame

25kph – EU EEC APPROVED top speed 

5 hours charging time

and a lot more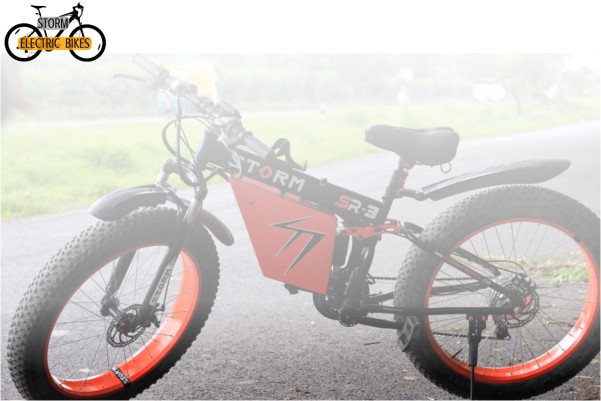 5. Electric Bike Paradise
 Electric Bike Paradise is the ultimate affordable company for e-bikes. They have a wide range of e-cycles for men and women, and they provide fat tires for a comfortable ride. Also, Electric Bike Paradise electrical cycles have perfect symmetry, a powerful battery, and a wide range of e-bicycles for under $2000. 
Their electrical two-wheelers are affordable, comfortable, and give the best trekking experience.
Electric Bike Paradise e-bikes under $2000 are :
Nakto Discovery Fat Tire Electric Bike

Ecotric Seagull Electric Mountain Bike 

Rattan Challenger Electric Mountain Bike, etc

 
Features of Electric Bike Paradise e-bikes are as follows:
48V/10.4 Ah lithium battery 

350w motor

takes on 4-5 hours to charge

LCD

Aluminum suspension fork and brake lever

50lbs weight
The Conclusion Of Best E-Bikes Under $1500
These were some best and authentic online stores that provide the best e-bikes under $2000. All the stores are recognized and produce the best electrical bikes at your desired range. Also, all of them offer free shipping along with hassle-free returns. E-bikes discussed here have the best suspension, speed, and battery life. All bikes are just comfortable, safe to ride on and give the best experience.