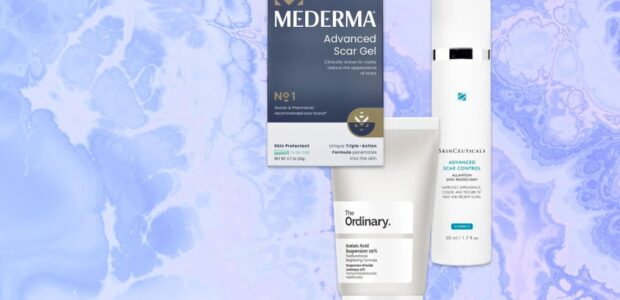 Acne refers to a skin condition that occurs when your hair follicles become clogged with oil and dead skin cells. It causes whiteheads, blackheads, or stubborn pimples. Acne is the most common skin issue among teenagers, though it affects people of all age groups. Depending on its severity, acne can cause emotional stress and scar the skin. However, the earlier you start the treatment, the lower your risk of dealing with acne prone skin. 
Acne typically appears on the face, forehead, upper back, and shoulders as these areas have the most oil glands. It is common to link oily skin to acne as excess oil contributes to breakouts. However, dry skin also experiences acne issues for a number of reasons, whether it is because of environmental factors or a poor skin care products routine that irritates the skin and clogs pores.
The easiest way for understanding acne is to categorize it into two types: non-inflammatory and inflammatory:
Non-inflammatory
Non-inflammatory acne refers to clogged pores that appear as whiteheads or blackheads. Also, it is the mildest type and easy to spot. Blackheads have a dark appearance and can appear somewhat flat against the skin. In contrast, whiteheads are small skin-colored bumps.
Inflammatory
Anything with a red or bumpy appearance is essentially classified as inflammatory acne. This can range from papules and pustules to more severe nodules and cysts. Papules are small red bumps, whereas pustules are small bumps that contain pus. However, pimples often turn into pustules. These inflamed breakouts are typically larger than usual pimples and feel as if they are underneath the skin.
What causes Acne?
So exactly what causes "Acne"? When skin gets clogged, usually by dead skin cells, oil cannot discharge. It then accumulates in the pore and under the skin, resulting in acne. Each pore of the skin is the opening to a hair follicle, made up of hair and sebaceous or oil gland. Further, the oil gland releases sebum, which keeps the skin soft and lubricated.
Four main causes of acne are as follows:
Excessive sebum production
Dead skin cells accumulate in pores
Building up of bacteria in pores
Here is a list of the best skin care products you can use to get rid of stubborn pimples and acne. If you are one of those with an oily gland, excessive oil secretion, skin breakouts, and acne, give them a try!
Take help from below mentioned list of products to say goodbye to pimples and acne prone skin!
One of the main reasons for acne and breakout is clogged pores. And the reason for clogged pores is the accumulation of dirt, pollution, and other impurities on the skin. For that, Calming Acne Mask does the task of cleansing your skin and making it dirt and impurities-free. Moreover, it minimizes the appearance of pores, reduces oil, and significantly reduces the appearance of pimples overnight.
Free from Sulfates
Vegan & Cruelty-free
No Paraben.
Calm the skin.
Pricing:
Use all over the face 2-3 times a week as an acne treatment. Also, it helps to combat blackheads and whiteheads. The price of a 2 oz container of Calming Acne Mask is $43. 
This 10% Sulfur Acne Mask dries and clears up acne scars. It penetrates deeply into the pores and absorbs excess surface skin oils. In addition, this acne mask exfoliates dead skin cells and leaves the complexion feeling healthy and refreshed. Besides this, it allows the skin to heal and helps prevent the development of new blemishes and blackheads. Apply a generous layer of Sulfur Acne Mask to the affected area for overnight acne treatment.
Hypoallergenic
Noncomedogenic
Paraben free
No animal testing
Pricing:
A one-time purchase of 70 ml of this acne mask is $48.00. However, you can subscribe to the plan to save 15% plus a free shipping service.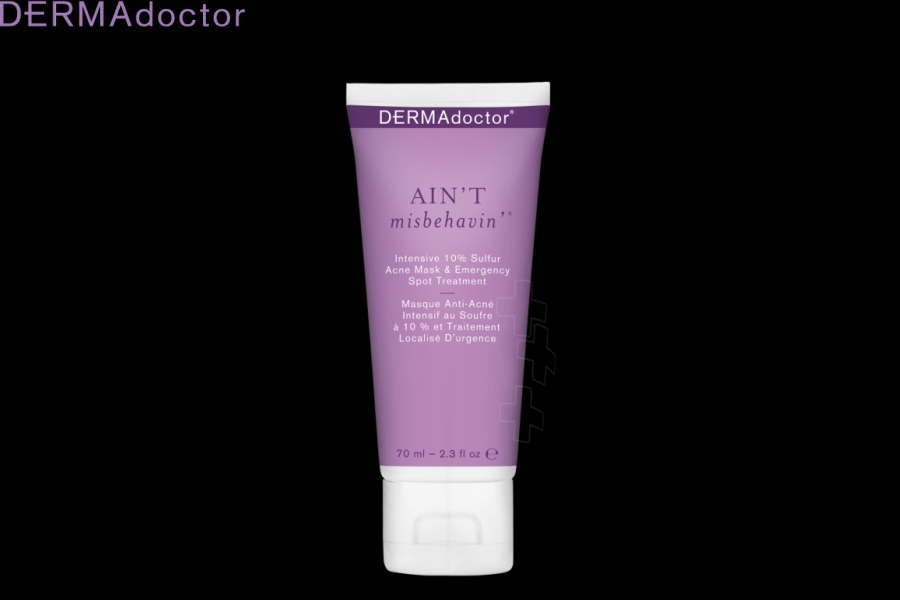 The Alitura Pearl Cleanser is carefully formulated using natural cleansing properties for skin renewal. Also, it is delicate enough to maintain the balance of the skin. Freshwater Pearl Powder and healing Tremella Mushroom combined with plant botanicals and essential oils gently wipe off dirt and oil. Further, it helps make skin clear, luminous, and gives it a radiant glow. This luxurious facial cleanser will transform your skin and help combat redness and irritation by removing excess dirt and oil.
Free from allergens
100% pure ingredients
Cruelty-free
Bottled in Miron glass
Pricing:
The price of a 100 ml bottle of the Alitura Pearl Cleanser is $49.00. You can subscribe and save 12% on your orders. Moreover, you can modify or cancel the subscription plan anytime.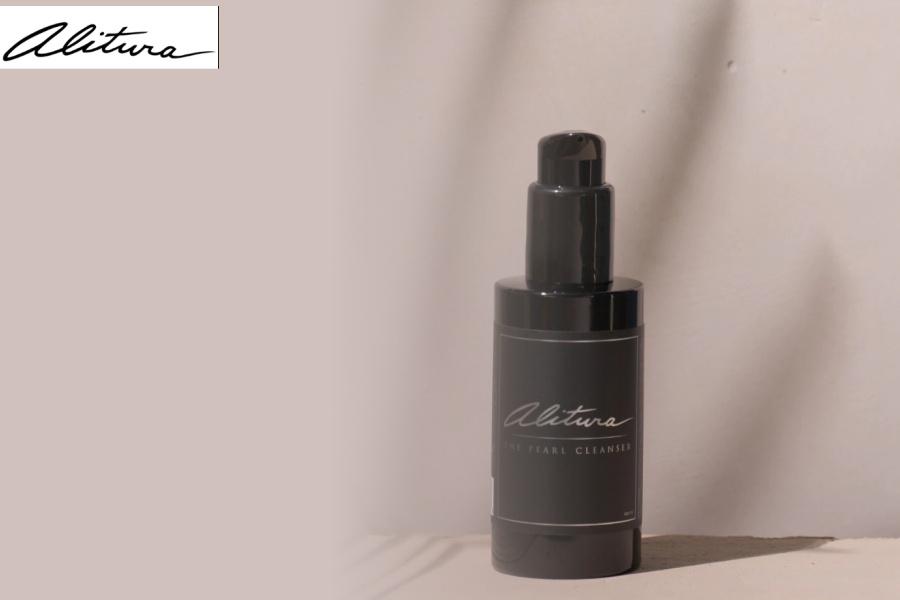 It is formulated with Hawaiian botanicals, including Hawaiian salt, hibiscus, and seaweed extract. This cleansing cream hydrates, balances, and brightens skin with every wash. The Pa'Akai Cleansing Cream effectively removes dirt, makeup, and impurities without stripping your skin's natural oils. Besides, it works beautifully for all skin types and is beneficial for dull, dry, acne prone, or sun-damaged skin.
Vegan & Cruelty-free
100% natural
Free from Gluten
Suitable for all skin types
Pricing:
It is available in pumps of two sizes: 2oz. and 4oz. The cost of a 2oz pump bottle is $24.00, while that of 4oz is $42.00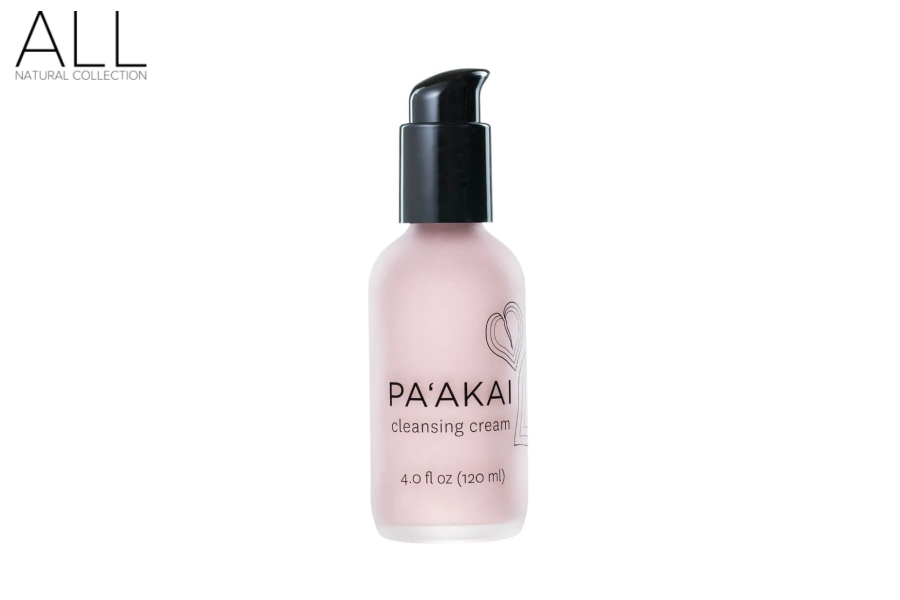 With the use of Calming Hydrogel from Facial Lounge, skin care products imperfections are reduced, and the skin takes on a remarkably improved texture. This lightweight hydrogel treats acne prone skin that has been dehydrated by common acne treatments. Furthermore, it reduces the sign of aging brought on by inflammation. The best part is it acts within minutes to clear mild imperfections and calms visible redness. 
Dermatologically tested
Does not contain paraben
Vegan and cruelty-free
Free from silicone
Pricing:
Regular size: 1.7 fl oz / 50 ml is available for $59.00. Travel size: 0.25 fl oz. / 7.5 ml costs $18.00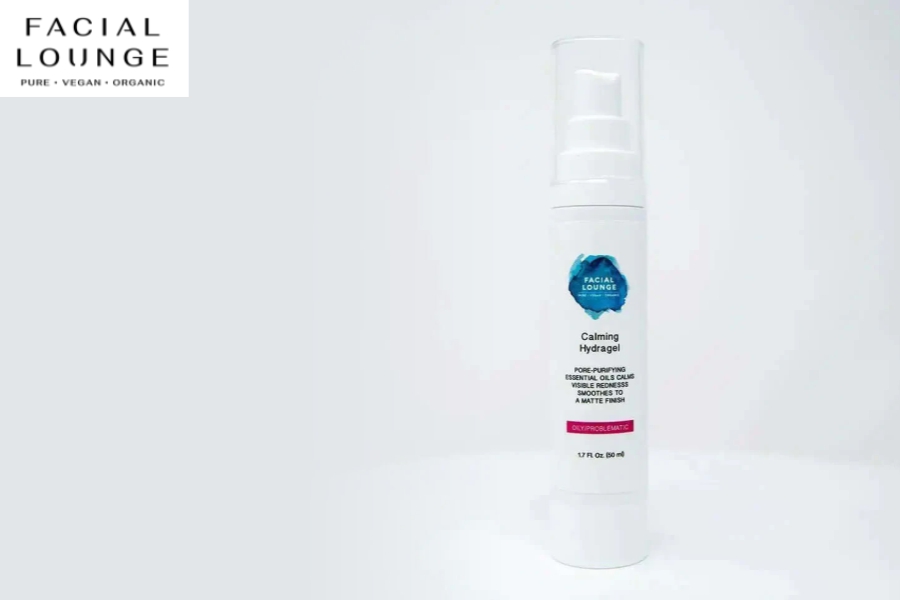 Acnestop Face Cream is a lightweight gel cream formulated especially for acne prone skin or skin with excessive sebum production. This intensive gel cream balances sebum levels decreases oiliness, minimizes pore size, and removes impurities. In addition, it helps make the skin clean, soft, and supple. Best of all, this potent acne removal face cream is considered by experts to be the best acne treatment cream available today. 
100% natural ingredients
Do not have artificial coloring
Hypoallergenic product
No harmful preservatives
Pricing:
The price of Acnestop Face Cream from Dermophisiologique is $62.00. The best part is the company offers a generous return policy.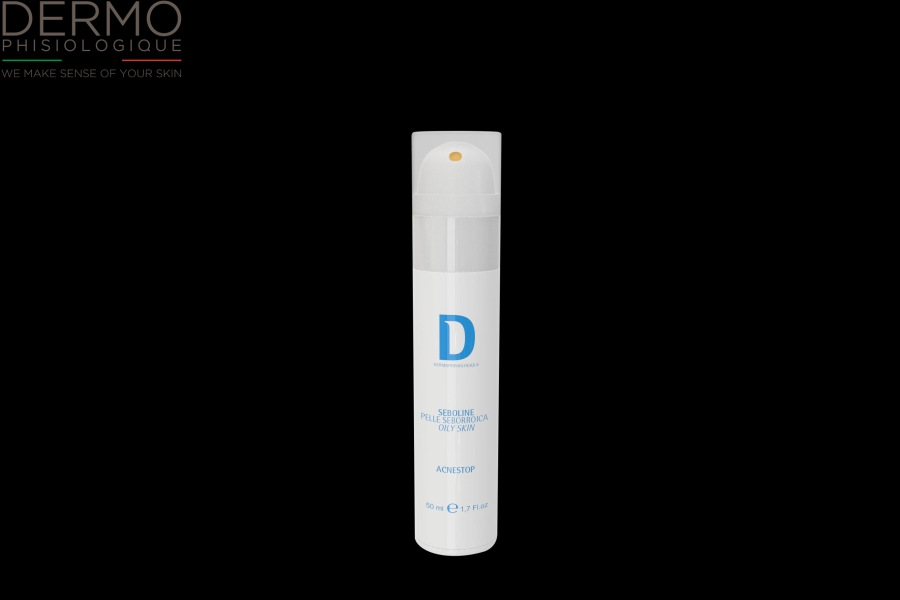 This lightweight and fast-acting formula kills acne-causing bacteria. Benzoyl peroxide dissolves well in oil, which means it deeply penetrates pores and pimples. Additionally, it also acts as an exfoliant to open pores and reduce inflammation. An effective acne treatment you can use daily or as an acne treatment. This super-light gel immediately fights facial and body acne, prevents breakouts, and reduces redness.
Paraben free
Free from phthalates & sulfates
Cruelty-free
No alcohol or dyes
Pricing:
Acne Treatment Gel – Benzoyl Peroxide 2.5% (8 oz) is available for $20.95. However, the company offers no questions asked 30-day return policy.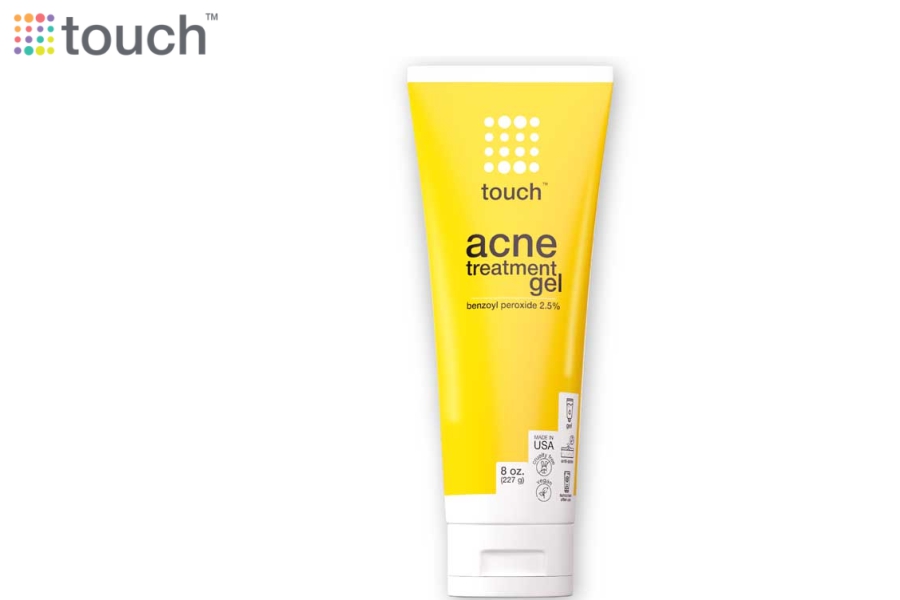 Refresh Skin Therapy's gentle three-step kit removes acne scars, prevents breakouts, and treats sun damage. This kit includes Pre Peel Probiotic Face Cleanser (4 oz), Salicylic Acid 2% Gentle Daily Peel (1 oz), and Post Peel Hyaluronic Moisturizer (2 oz). It is good for acne scars, hyperpigmentation, inflammation, rosacea, wrinkles, fine lines, etc. Salicylic Acid Peel fights acne, shrinks pores, decreases excess oil production, and improves skin texture. Additionally, it decreases fine lines, reduces signs of aging, and repairs photo-damaged skin
Treats problematic skin
No artificial colors, fragrances, or preservatives.
Free from paraben and phthalates
Vegan-friendly
Pricing:
The cost of a one-time purchase of this kit costs $75. You can also subscribe and save 10% per month.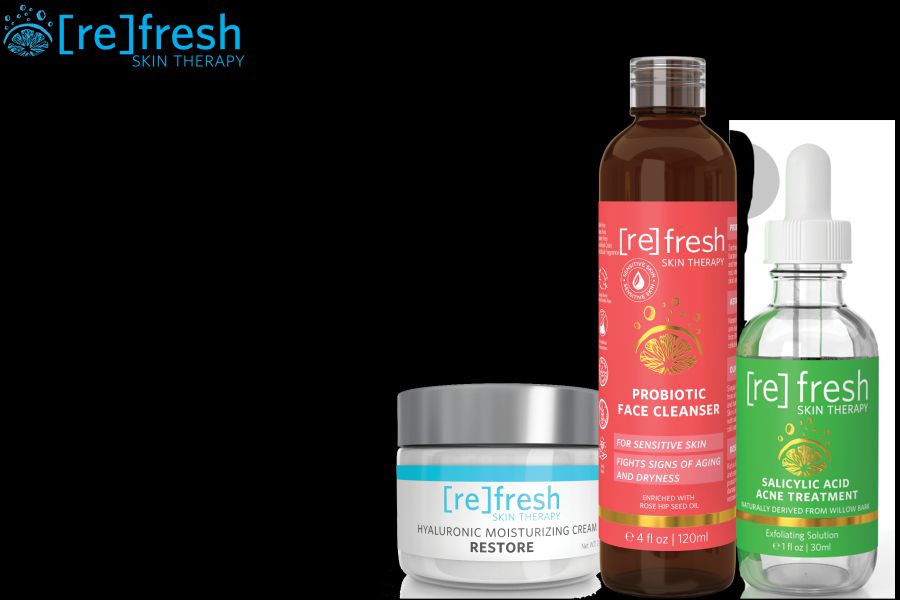 Get the natural facial spa treatment at the comfort of your own home with deep cleansing benefits! Yasai Facial Spa Cream deep cleanses and gently extracts excess sebum and even face mites from deep inside your pores. Also, it increases your skin's moisture while keeping the oil level low. That is why your skin never feels tight after using Yasai Spa Cream; instead, it always feels soft & supple. The main ingredient used is Wild Purslane, which helps reduce redness and breakouts on the skin.
Repairs and soothe the skin
Anti-allergic & skin nourishing
100% natural ingredients
Suitable for all skin types
Pricing:
The price of Yasai Facial Spa Treatment is $58.00. Apart from this, the company offers a friendly seven-day return policy after receiving your item.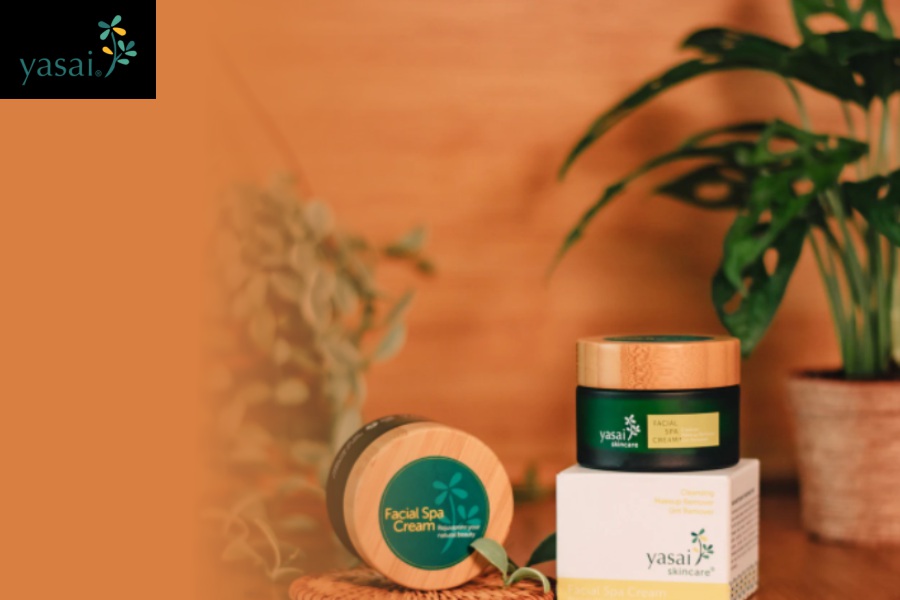 Aniise Acne Solution Kit helps to clear skin imperfections. This natural skin care kit includes: Acne Botanical Mask, Refreshing Toner Too, and Normalizing Zinc Cream. The acne mask exfoliates & unclogs the pores and gently removes oil and dirt from the skin. Further, refreshing toner deeply cleanses the skin without leaving it dry. Finally, the normalizing zinc cream thickens the skin and makes it soft.
Vegan & Cruelty-free
Paraben-free, Sulfate-free
Alcohol-free.
Perfect for all skin types.
Pricing:
Aniise Acne Solution Kit is available for $179.00. However, the company ensures an easy 30-day return policy.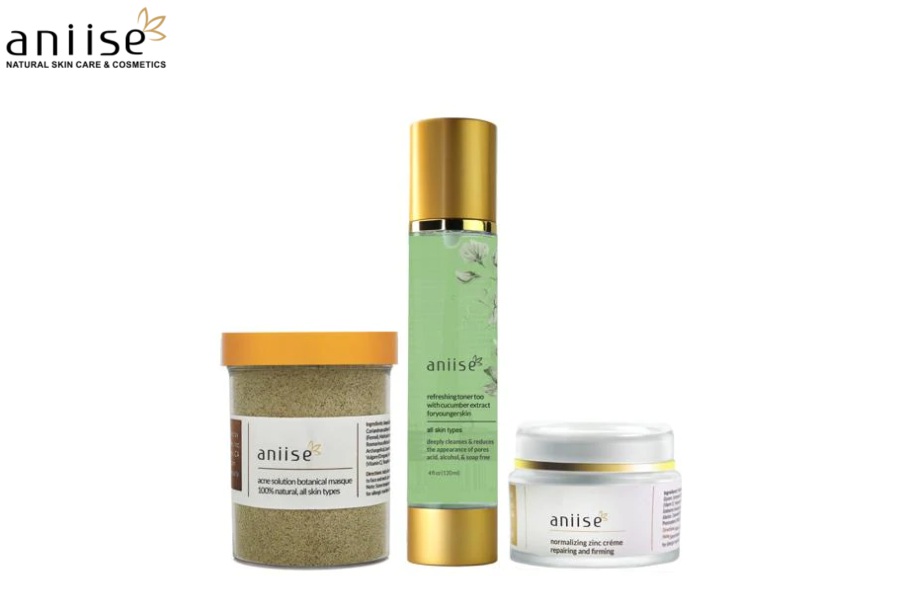 Soothe Set balances natural facial oils to decrease inflammation and clear up inflamed skin. Soothing Cleansing Creme controls excess oil and unclogs pores. Soothing Mist removes excess oil and freshens the complexion without irritating the skin. Furthermore, Glycolic acid exfoliating pads gently repair skin and gives a radiant glow. C Shield Smart Serum comes with revolutionary technology that protects skin from blue light from your smartphones and laptops. High Endurance Creme combats environmental aging and reduces the appearance of redness.
Pricing:
Sonage Soothe Set For Acne and Hyperpigmentation costs $$150. Moreover, you can subscribe and save 10% on the first order and 15% on the next orders with free shipping.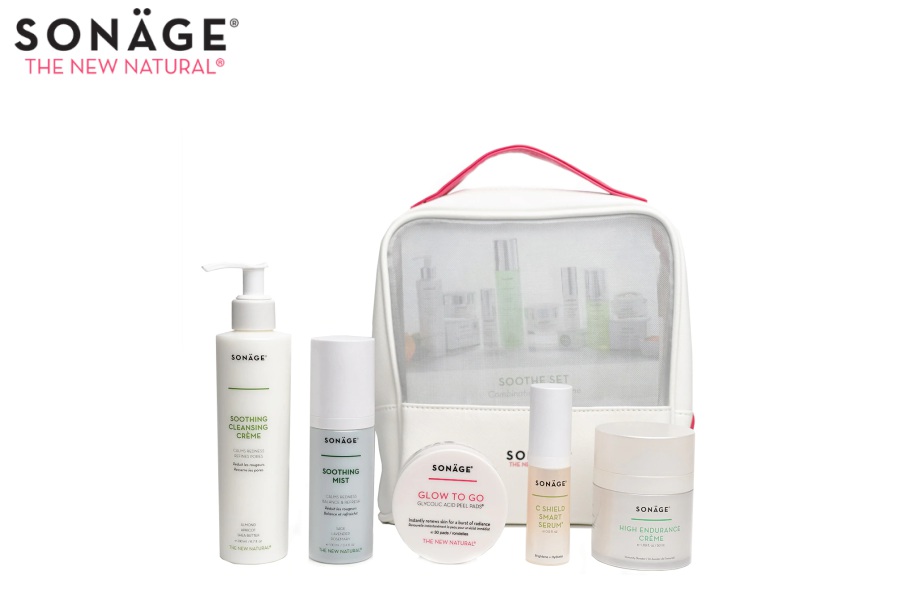 Related Blog: Best Collagen Skin Products
Final Thought About the Best Products For Acne Treatment
Acne is one of the most common skin issues people are dealing with. Skin inflammation can be very disturbing and annoying to those who face them. Skin acne can be due to hormonal changes, cleanliness, or utilizing unacceptable skin products. Knowing which skin type you have can help you care for acne scars in the best way possible.
The above-mentioned list of healthy skin care products assists in treating skin acne. These pimple and acne-treating items are gel, creams, face packs, face wash, etc. However, treating acne doesn't just involve trying product after product. Additionally, it encompasses careful cleansing and some simple lifestyle changes.