At ScoopCoupons, we have exclusive coupons with attractive deals for money-saving opportunities. When browsing our site, you will see the "Stores" button. Click it, and you will be redirected to a window that displays plenty of brands that give you intense discounts. Furthermore, It is a unique code consisting of letters and numbers that you can use to obtain a value on the merchant's website.
Furthermore, many brands provide great offers for money-saving when you shop online. We give the customers a coupon, discount, and Promo code to make their shopping experience more enjoyable. We also offer fantastic deals on particular shopping events, such as Black Friday, Cyber Monday, Christmas Day, etc.
To Learn How To Use a Coupon Code, Check Out Our Step-By-Step Guide Below!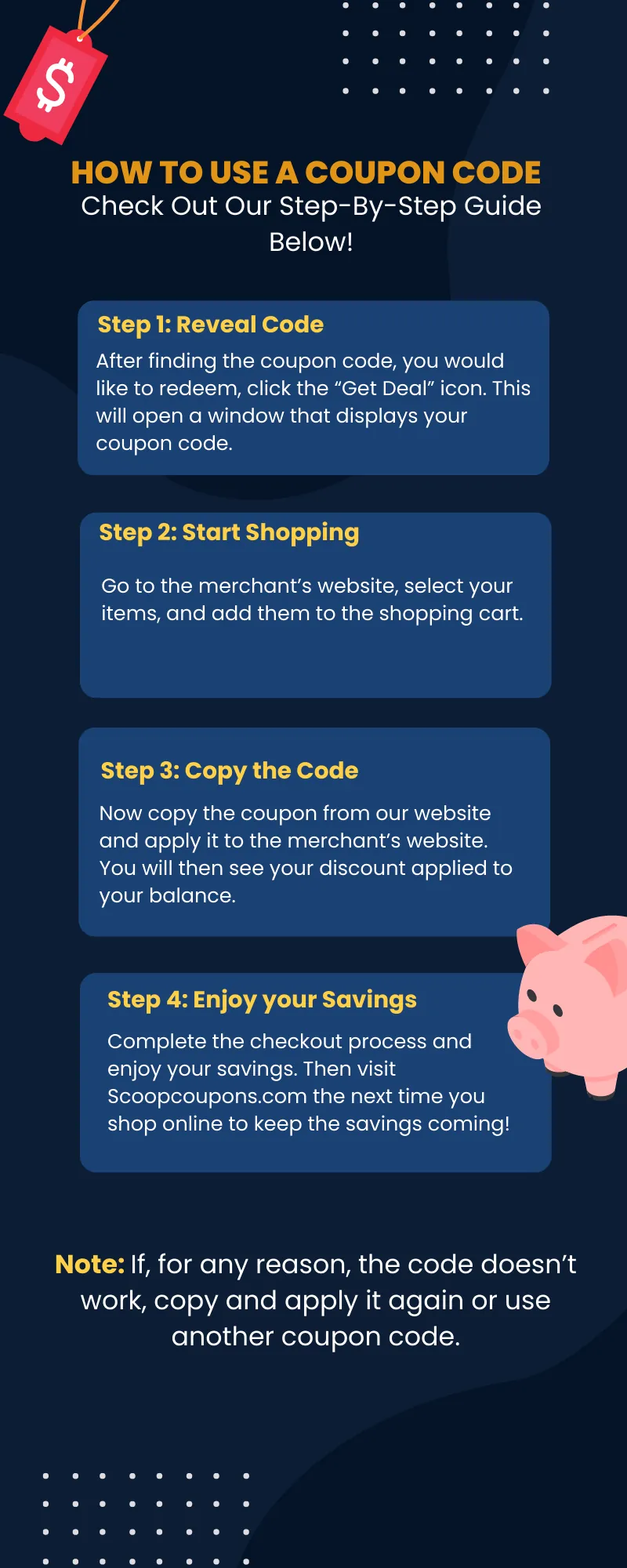 Step One: Reveal Code
After finding the coupon code, you would like to redeem, click the "Get Deal" icon. This will open a window that displays your coupon code.
Step Two: Start Shopping
Go to the merchant's website, select your items, and add them to the shopping cart.
Step Three: Copy the Code
Now copy the coupon from our website and apply it to the merchant's website. You will then see your discount applied to your balance. 
Step Four: Enjoy your Savings
Complete the checkout process and enjoy your savings. Then visit Scoopcoupons.com the next time you shop online to keep the savings coming!
Note: If, for any reason, the code doesn't work, copy and apply it again or use another coupon code.