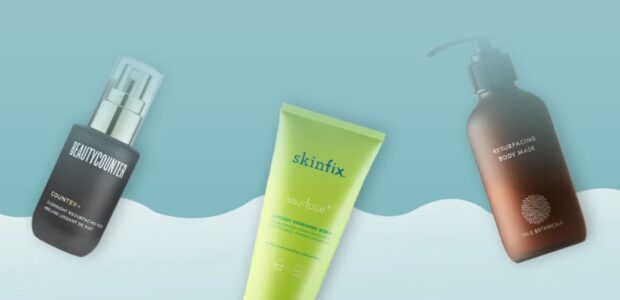 In the world of skin care, there are a few core skin terms – oily, combination, dry, acne-prone, and sensitive skin. The last one, sensitive skin, is one of the major concerns you hear all the time. Sensitive Skin might react more severely to sunlight and pollution or be prone to flakiness and itching. People with sensitive skin have reactions to chemicals, dyes, and fragrances present in products.
Sensitive skin can generally be split into four main types:
Naturally sensitive skin: According to the reports, this one is genetic. Also, it can be linked to inflammatory skin issues such as eczema, rosacea, and psoriasis.
Environmentally sensitive skin: As the name implies, this type of sensitive skin is triggered by the environment. The main causes are sun exposure, dirt & impurities, air pollution, etc.
Reactive skin: This type of skin becomes red and inflamed by skin care products. The reaction will result in red, swollen, and irritated skin. Often patients will notice papules or pustules forming where the irritant was placed.
If you have sensitive skin, try products with gentle formulas without any potentially irritating ingredients. From cleansers and moisturizers to serums, there are plenty of skin care products available on the market.
Read on to find out the best skin care products for sensitive skin in 2022!
The unique formulation of Vitamin C helps reduce the appearance of visible signs of aging, brightens, and rejuvenates the skin. Additionally, this serum has anti-inflammatory properties. It protects skin against free-radical damage. It is a must in any skin care regime.
Also, it can be used around the eyes to hydrate tissue and reduce inflammation. It diminishes the appearance of dark spots and hyperpigmentation while helping prevent new ones from forming.
Moreover, this antioxidant serum supports collagen and elastin production to give skin a firmer appearance. Best of all, it does not contain paraben or sulfates. Plus, the product is 100% vegan and cruelty-free.
Pricing: $93 for 30 ml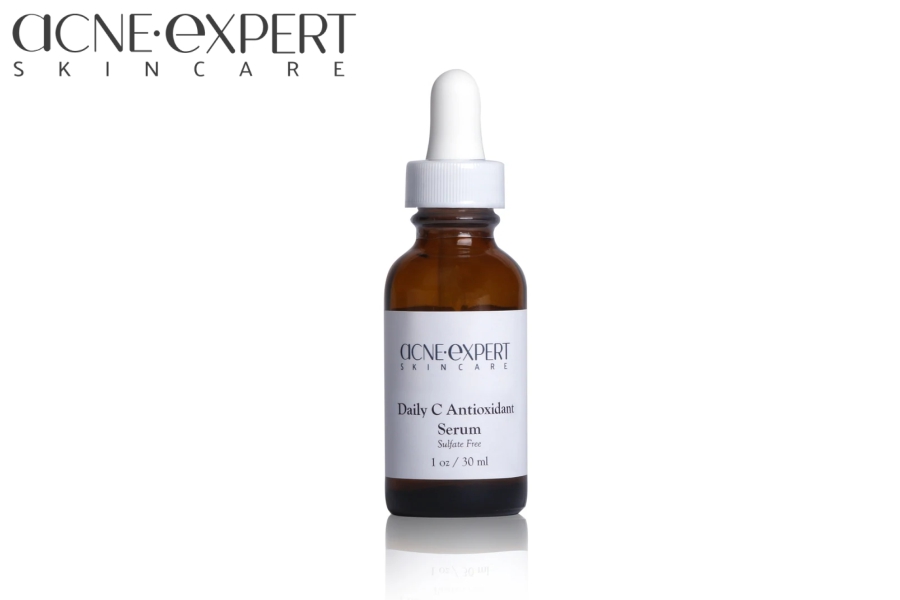 This soap-free, pH-balanced formula features jojoba and orange peel oils. It gently extracts impurities and removes makeup without drying out the skin. Hibiscus extract exfoliates skin with natural AHAs and fights free radical damage. Infused with electrolytes, minerals & antioxidants, this luxe cleansing oil leaves the complexion soft, refreshed, and luminous.
Further, this cleansing oil is ideal for all skin types. However, it is gentle enough for sensitive skin concerns, lightweight, and non-comedogenic for people with oily, eczema-prone skin.
This cleansing oil is also free from synthetic fragrances, coloring, and dyes. Apart from this, it is hypoallergenic, dermatologically tested, and cruelty-free. In addition, it does not have phthalates, sulfates, paraben, or gluten.
Pricing: $30.00 for 200 ml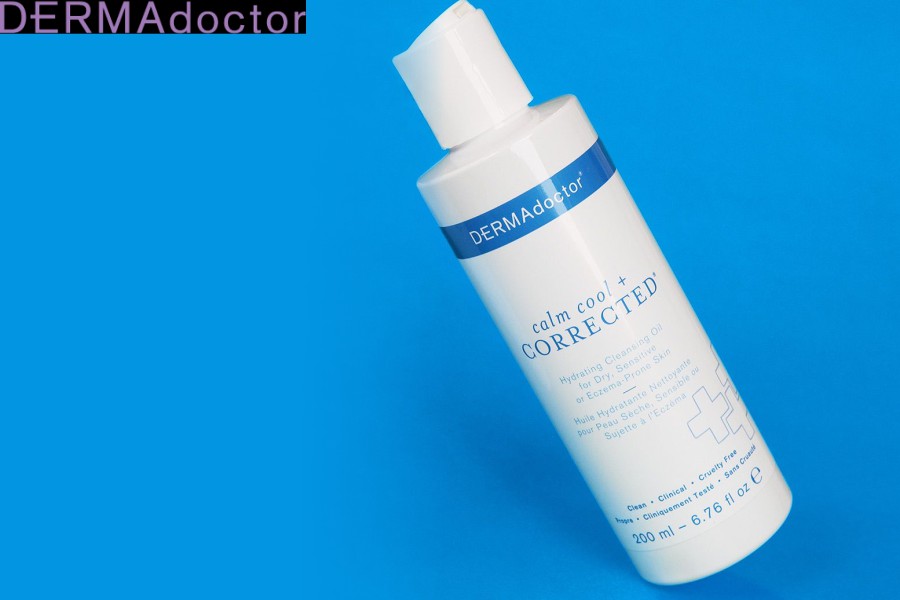 Honua Skincare Malu Protecting Day cream hydrates while protecting skin from harmful UV rays. Malu Sunscreen blends modern natural protectants with traditional Hawaiian to create this creamy, fast-absorbing day cream. Thus, it is a perfect final step in your skin care routine!
The gentle, non-irritating formula is safe for all skin types and ages. It provides lightweight hydration, and the semi-matte finish leaves skin glowy, not greasy. Above all, this sunscreen for sensitive skin is Cruelty-Free. Palm-Free, Vegan, and Synthetic Fragrance-Free.
Pricing: $42.00 for 30 ml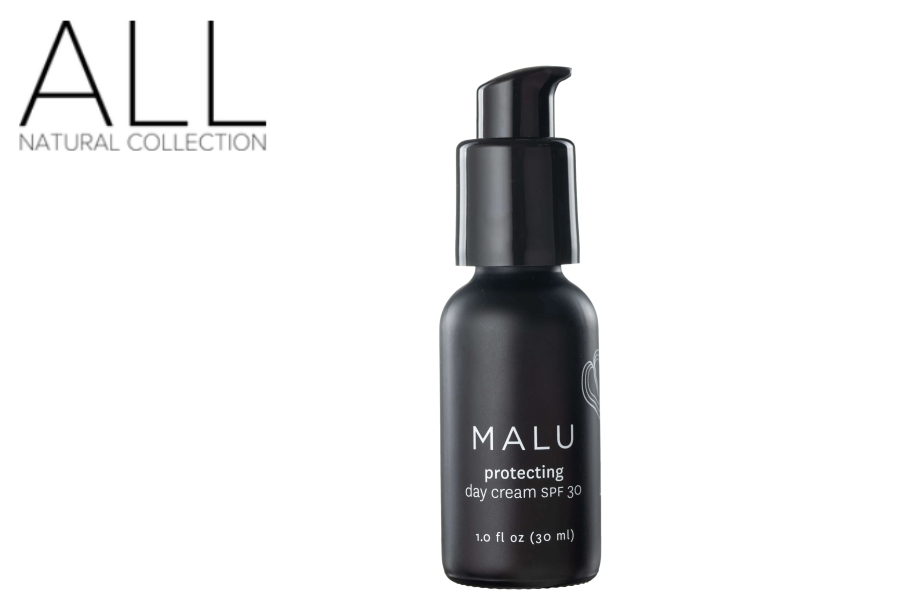 It is an excellent soap for exfoliation. Also, many skin issues tend to respond well to oatmeal, such as eczema & psoriasis. Smooth moisturizing goat milk blend with all the soothing, exfoliating benefits of real oatmeal. Moreover, it contains 36% goat milk, which provides complete moisturization to your skin.
]besides this, it is 100% natural, non-GMO, and chemical-free. The best part is it is a safer choice for those with sensitive skin. Use on skin as a normal shower or hand soap and enjoy softer skin!
Pricing: $5.95 for 4.5 oz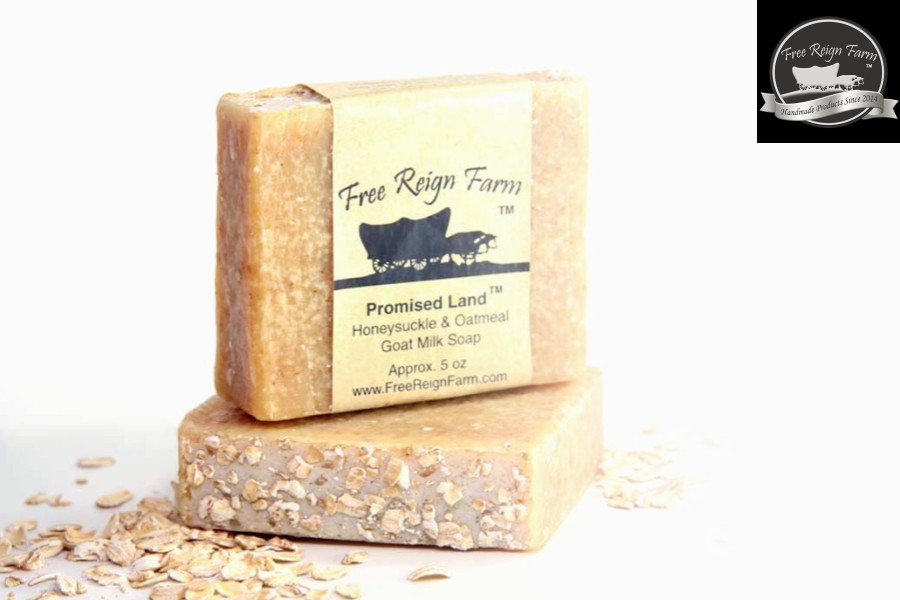 This lightweight moisturizer is the best moisturizer for dry and sensitive skin. It supports the repair of protective bio-lipids in the skin, reviving comfort instantly. Also, calming plants extract soothes redness and visible signs of sensitivity. While antioxidants control signs of aging that appear earlier in sensitive complexions.
Furthermore, it helps fade redness, calms skin, and revitalizes moisture barriers. Sensitive skin appears to normalize within a few days. The product is dermatologically tested, Vegan, Gluten-free, Silicone-free, Cruelty-free, and comes in recyclable packaging.
Pricing: $69.00 for 50 ml and $18.00 for 7.5 ml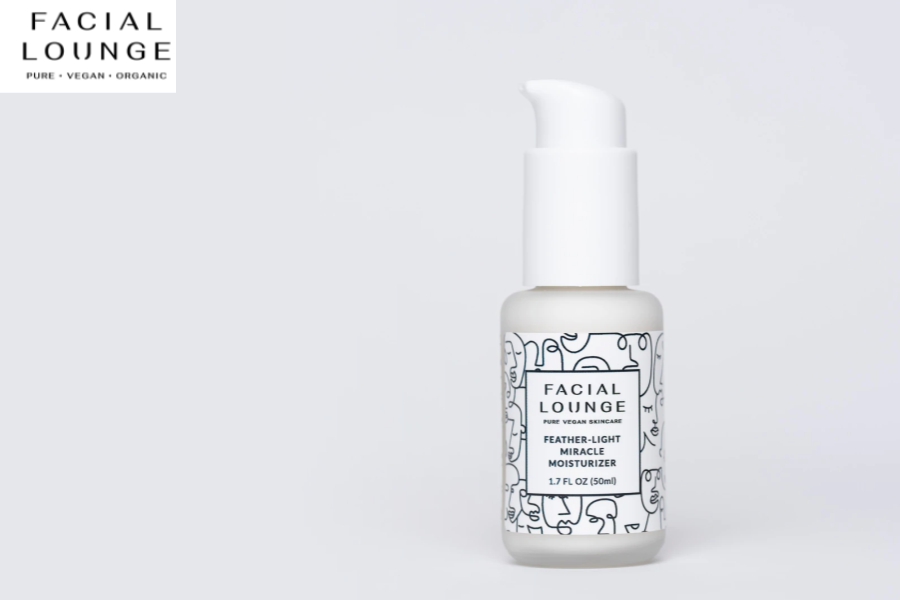 Aqualife Multi-Active Face Cleanser is a soothing, hydrating, soap-free face wash. It effectively removes impurities from the pores and moisturizes your skin. This popular Dermo-pH facial cleanser is considered by experts to be one of the best facial cleansers available. It is ideally formulated for dehydrated skin but is also effective for all skin types and skin tones.
Aside from that, Dermo-pH's unique mix of active bio-fermented oils is easily absorbed by the skin. These provide essential moisturizing, nourishing, and antioxidant-active ingredients. Additionally, these natural oils help repair the skin barrier and protect its connective tissue.
Pricing: $39.00 for 200 ml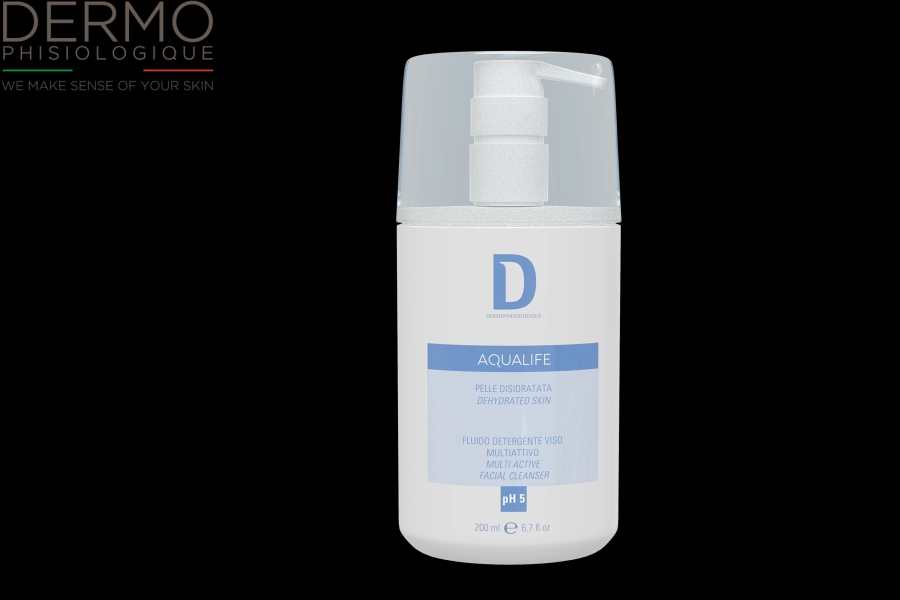 This triple active moisturizer with Hyaluronic Acid and Vitamin B5 can absorb easily into the skin layer. So, it moisturizes the skin, and facial skin becomes more supple. Vitamin C, Vitamin B3, and Algae Extract help brighten the face naturally so that the face looks glowing.
Besides this, Bounce and Glow Serum is Paraben-free, Cruelty-free, and does not contain artificial fragrances. Apply it to cleansed skin before using facial cream in the morning and evening.
Pricing: IDR 137.500,00 for 12 ml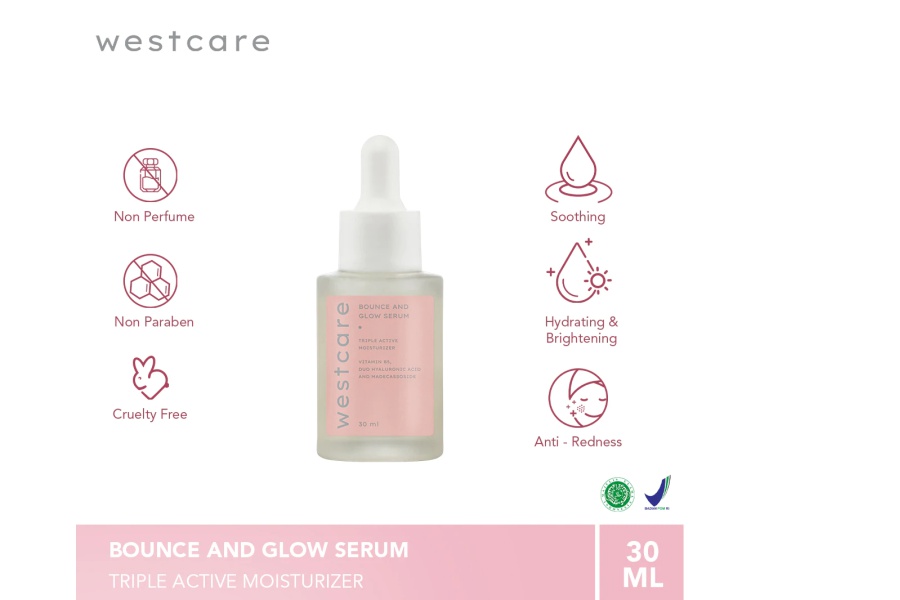 This non-sticky, quick-absorbing pure Aloe Vera Gel is the perfect solution for sunburns, dry skin, acne, and itching. Organic Aloe Vera soothes & protects damaged skin while promoting natural skin cell growth. In addition, it also helps Seborrheic Dermatitis, Atopic Dermatitis, and other forms of Eczema and Psoriasis.
Aloe Gel's natural ingredients speed up the skin renewal process by stimulating cell regeneration. Further, it reduces the appearance of stretch marks and hydrates your skin and scalp. Made in the USA with no artificial fragrances, coloring, or parabens, it is 100% safe & effective.
Pricing: $16.95 for 454 gm. 
This lightweight antioxidant serum shields delicate skin from the dulling effects of free radicals. Plus, it gives you hydrated and healthy glowing skin. Its microfine pearls capture light for an instantly smoother and brighter-looking complexion. Suitable for all skin types, it brightens skin tone and even out skin imperfections.
Moreover, it penetrates the skin better so that your skin feels and appears hydrated, plump, and healthy. Packed with vitamins A, B, C, and other fruit acids, this serum protects your skin against free radicals.
Pricing: $36.00 for 30 ml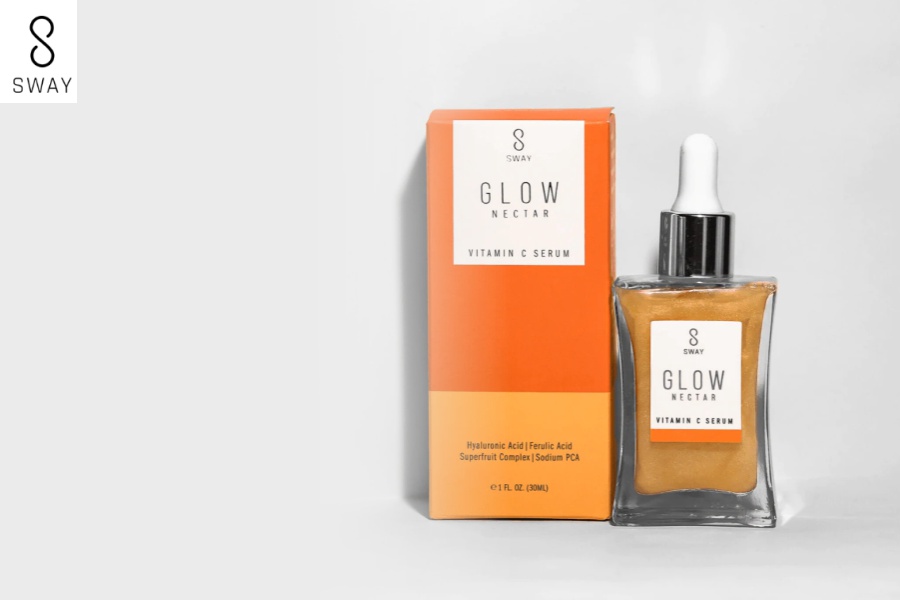 This plant-based vegan collagen formulation rejuvenates the skin by hydrating and smoothing fine lines. It assists in boosting the elasticity of the skin and gives you a more youthful look. Further, this powerful vegan collagen boosting serum for sensitive skin provides skin-plumping and wrinkle-filling.
Furthermore, the product is 100% vegan and cruelty-free. It does not contain harsh chemicals and is free from harmful additives. Apply it evenly to the face and neck after cleansing and toning.
Pricing: $48 for 0.5 fl oz.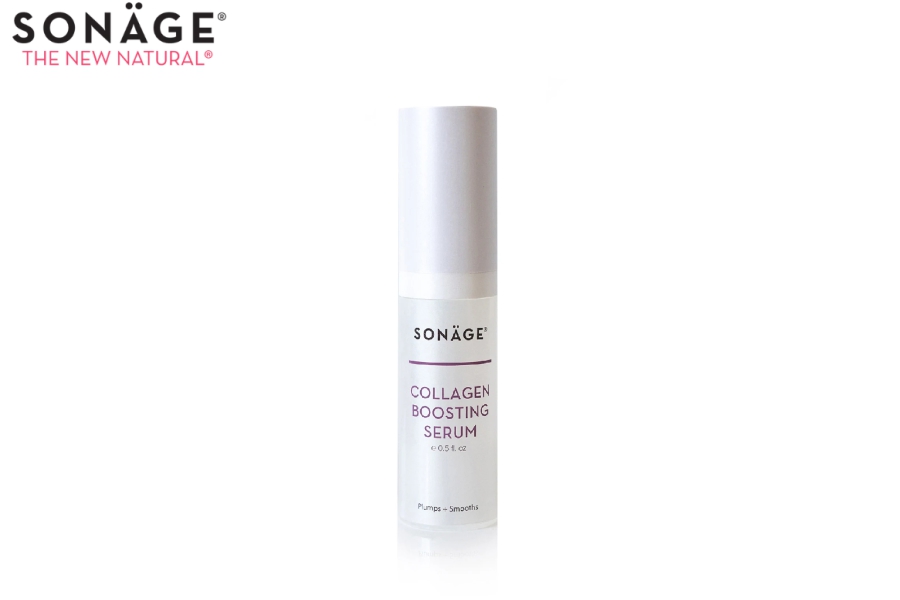 Discover the magic of Mayan Magic Lite! Mayan Magic Lite contains 20% Tepezcohuite, Shea Butter, and Vegetable-Based Emollients. They work together to nourish and comfort dry, damaged skin. This lightweight formula makes Mayan Magic Lite easy to spread on sensitive areas.
It is ideal for dry, oily, combination, and sensitive skin. This fast-absorbing and easy-to-spread formula won't clog pores. Plus, this unscented formula can be used for face and body care. Best of all, it is vegan-friendly, cruelty-free, gluten-free, soy-free, and non-GMO. Additionally, it does not contain paraben, synthetic dyes, chemicals, and scents. 
Pricing: $24.00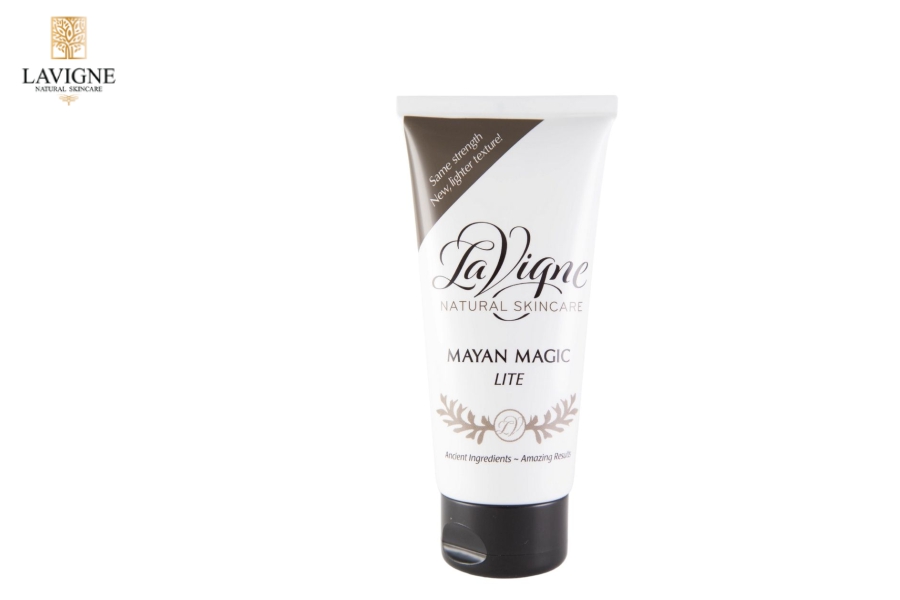 Conclusion: Best Skincare Products For Sensitive Skin
If you have sensitive skin, finding products that give your desired results without causing irritation is a major win. These top-notch products will calm, soothe, and moisturize without giving skin irritation.
Most importantly, keep in mind that everyone's skin is unique. It might take some experimenting to find out the best skincare products for your skin type. There are several top-rated and effective products available for you to choose from.
Hope this blog post gives you relevant information about the best skincare products for sensitive skin!