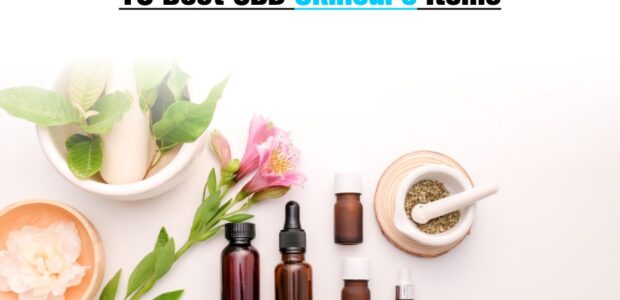 CBD is one of the cannabinoids in the cannabis plant. Unlike tetrahydrocannabinol (THC), CBD doesn't have psychoactive effects. In other words, your CBD lotion will not make you feel high. CBD therapeutic benefits are related to symptoms of pain, anxiety, or insomnia, as well as skincare. Cannabidiol or CBD is very helpful in nourishing the skin. Additionally, it is an incredibly effective ingredient in the skincare regime due to its powerful antioxidant and anti-inflammatory properties. Further, it is beneficial in treating common skin issues such as skin aging, acne, hyperpigmentation, etc.
Here is a list of the best CBD Skincare products that will give your skin a radiant glow:
1CBD moisturizing cream is an excellent way of delivering the soothing effects of CBD directly to problem areas. This luxurious moisturizer contains Shea Butter and Oat Kernel Oil to keep your skin hydrated and nourished. Apply a small amount of moisturizer to a cleansed face & neck and blend the product evenly into the skin
Non-GMO ingredients
Paraben & Pesticide free
Ideal for sensitive skin
Pricing:
The price of a 1000mg jar of Aloe Vera Moisturizing Cream is $78.52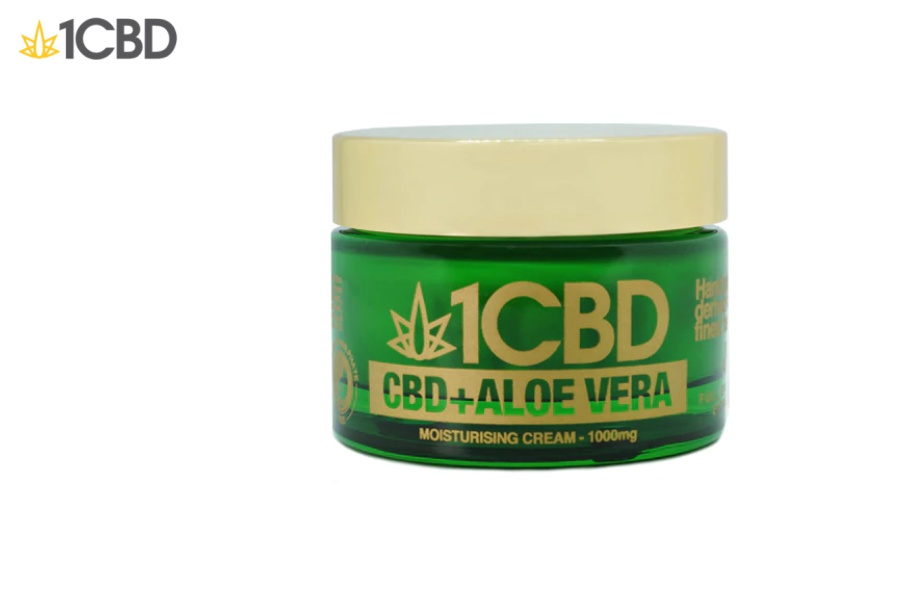 CBD Bath Bomb from 24K CBD Plus heal your skin, reduce inflammation, and help reduce muscles & joints pain. It contains essential oils, including Eucalyptus, Lavender, Lemongrass, and Sweet Orange. Furthermore, these CBD bath bombs will give your skin a radiant glow.
Natural CBD ingredients.
Lab Tested for quality
Comes in different colors
Pricing:
You can purchase this product for $10.00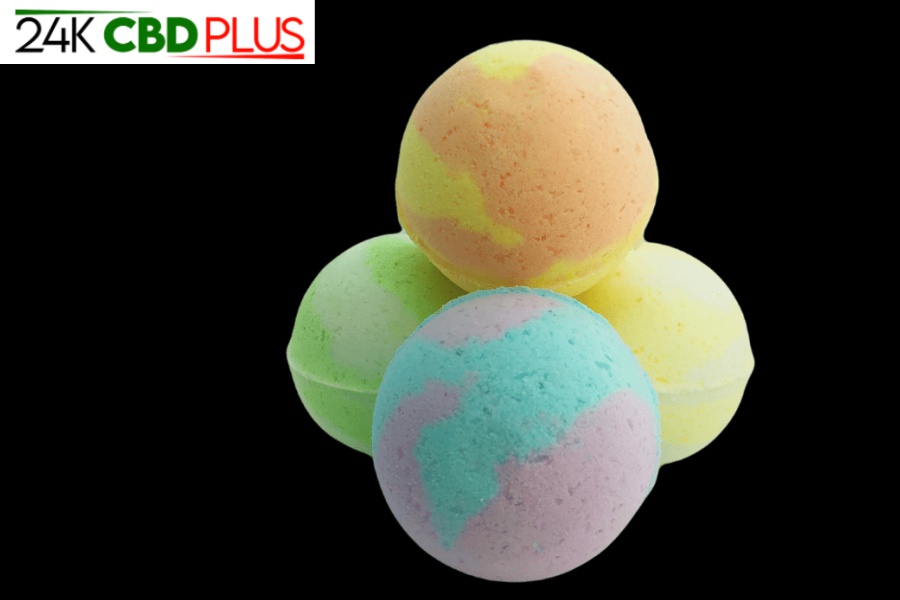 Bluebird Botanicals Hemp CBD Silk Lotion consists of full-spectrum hemp and other botanicals & essential oils. Also, it is the perfect addition to your everyday skincare regime and rejuvenates your skin appearance. Massage a small amount into dry, aged, or irritated skin twice daily for a healthy glow.
Luxurious moisturizing cream
Useful in aromatherapy
Free shipping.
Pricing:
3.4 oz tube costs $39.96, and 6oz Hemp CBD Silk Lotion is $59.96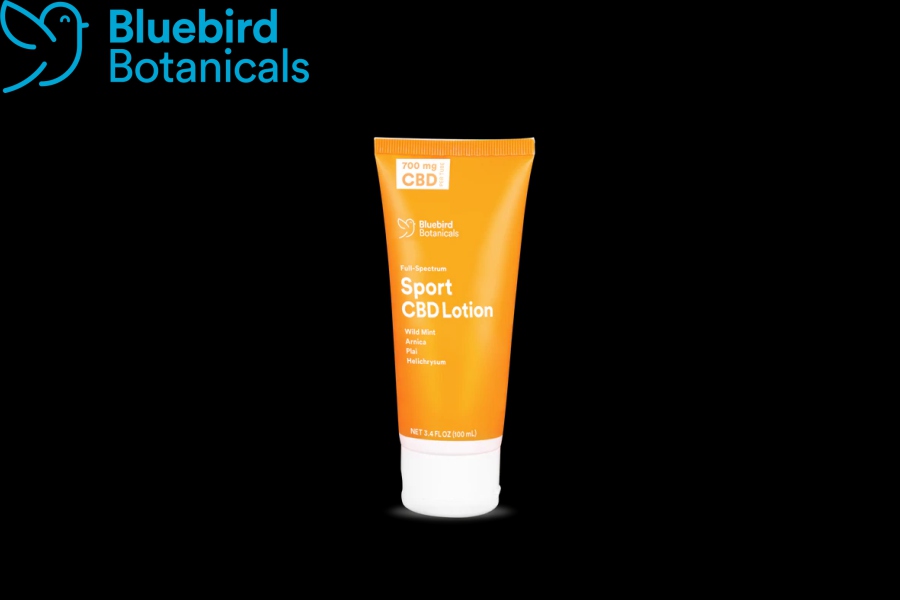 This CBD-infused Foot Cream delivers soothing relief to tired and stressed feet. The anti-inflammatory properties of lavender oil combined with the skin-softening benefits of shea butter moisturize, soften, and nourish the skin. If you're experiencing dry, cracked feet, it is the best choice for you.
100% Organic and Non-GMO
Cruelty-free & Solvent-free.
60-day money-back guarantee
Pricing:
The price of a 500mg bottle of CBDfx CBD Foot Cream is $29.99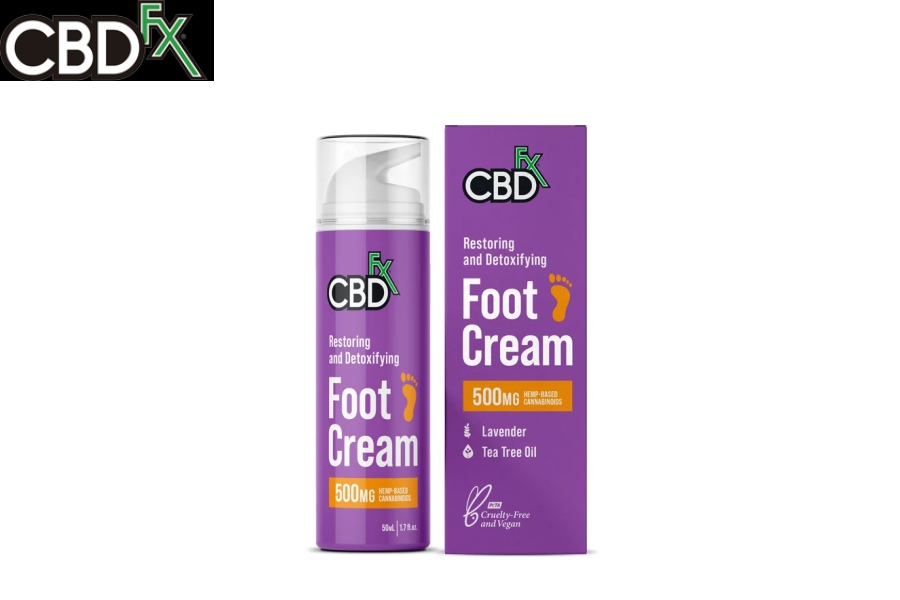 CBDistillery's CBDefine Skincare Cream is the perfect addition to your daily skincare routine. This cream helps restore and rejuvenate your skin, thereby giving a perfect luminous glow. It contains a blend of essential oils and water, ideal for hydration and protecting skin from moisture loss.
Sourced from non-GMO industrial hemp
Natural farming practices
Easy application method
Risk-Free Satisfaction Guarantee
Pricing:
CBDefine Skin Care Cream costs you $50.00. Moreover, you can subscribe and save 20% with a free shipping service.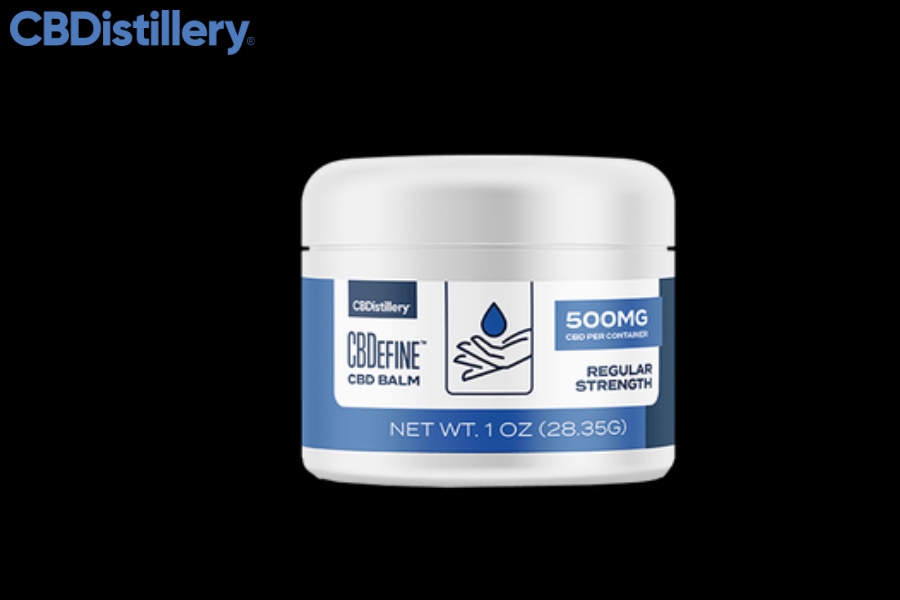 Joy Organics CBD topicals are an enjoyable and effective way to moisturize your skin and promote a healthy lifestyle. This CBD-infused cream helps in nourishing dry, itchy skin and is one of the most popular items in natural skincare. Furthermore, this premium lotion comes in a convenient pump bottle with a snap-on lid.
Third-party lab tested
Contains 0.0% THC
Cruelty-free
Carbon-neutral shipping
Pricing:
The price of a 250mg bottle of Joy Organics CBD Cream is $32.95. Besides this, you can subscribe and save up to 20% on all your purchases.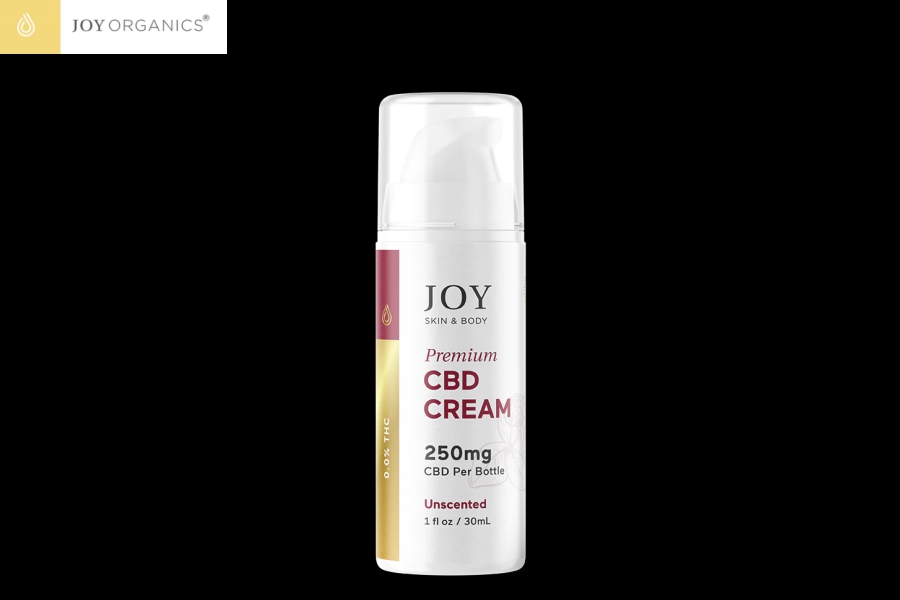 This CBD-infused face cream gives your skin proper nourishment for a youthful glow. It contains carefully selected ingredients that help remove impurities from the skin. In addition, this face cream contains all-natural ingredients that aid in moisturizing and replenishing the skin. Apply this cream gently in circular motions to get calming benefits.
3rd party lab tested
Organic, non-GMO hemp
Money-back guarantee
Fast shipping
Pricing:
The jar of 2oz (60mg) of CBD American Replenishing Face Cream is available at $30.00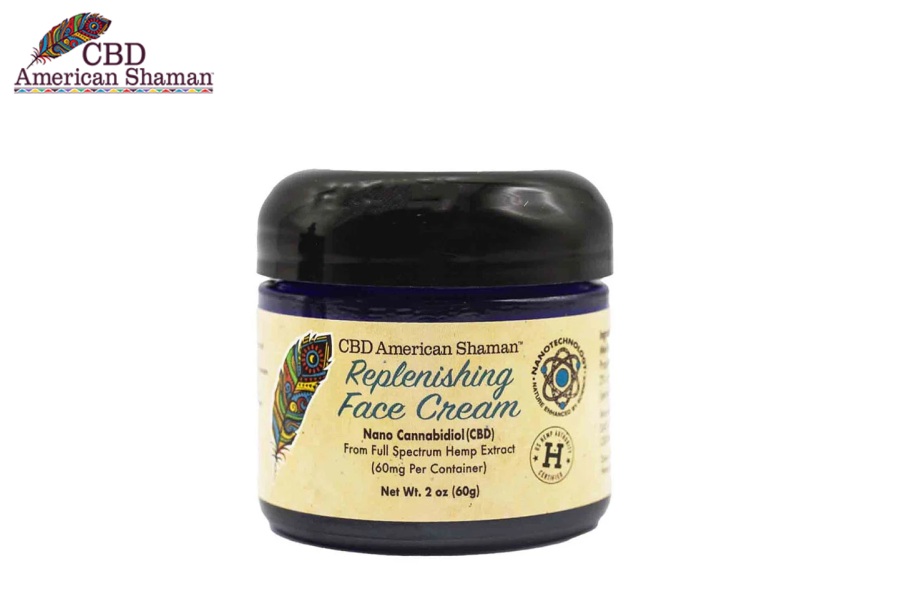 This face moisturizer from CBDQ9 helps protect the skin from harmful UV rays. It contains plant-based antioxidants that aid in calming skin and reducing fine lines and wrinkles. Best of all, this peptide-rich & collagen-boosting moisturizer does not contain harsh ingredients.
Phthalate and Sulfate free.
It does not contain Paraben
100% vegan & cruelty-free
Pricing:
The price of CBDQ9 Face Moisturizer is $35.99. The best part is the company offers a generous 30-day money-back guarantee.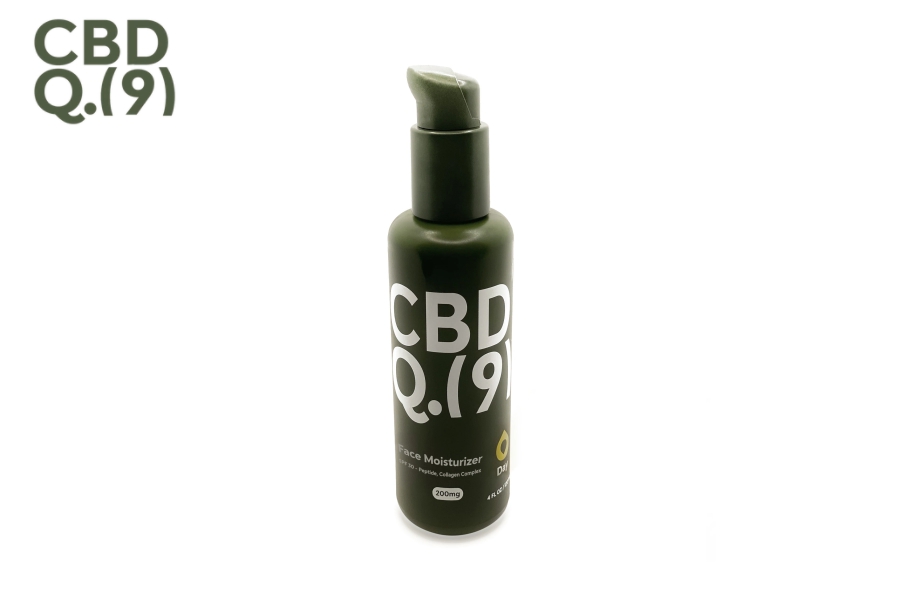 North West CBD Skin Balm uses raw CO2 extracted hemp resin that contains a high concentration of CBD. Also, it has a wide range of other cannabinoids, terpenes, and flavonoids. The ingredients lists include cold-pressed hemp oil, coconut oil, beeswax, shea butter, etc.
Third-party tested
No heavy metals or pesticides
100% natural ingredients
Free from artificial colors or scents
It does not contain preservatives
Pricing:
Northwest CBD Skin Balm (1000mg) is available at a price of £29.99
Treat yourself with CBD-infused apricot oil for smooth and glowing skin. Sourced from organic apricot kernels and hemp extracts, this lightweight oil formula calms and soothes dehydrated skin. Further, it is rich in antioxidants, cannabidiol, fatty acids, vitamin A and vitamin E. Use on your face and body to soften, nourish, and protect your skin from dryness.
Organic and lab tested
100% vegan-friendly
Non-GMO ingredients.
Free from Sulphates and Parabens
Pricing:
The cost of a 30mg bottle of Endoca CBD Face and Body Oil is $44.55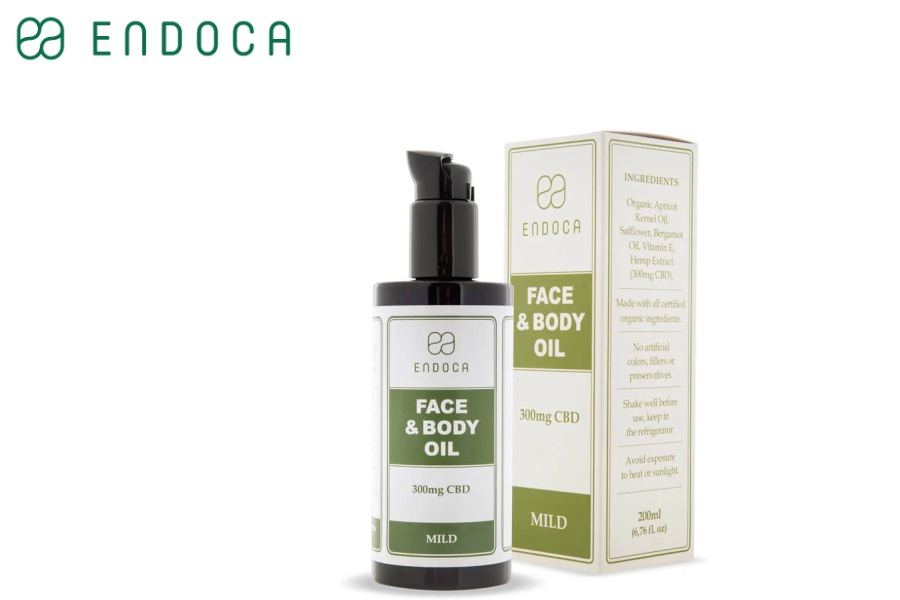 Final Thought on the Best CBD Skincare Products
Due to its healing properties, cannabidiol provides antioxidant and anti-inflammatory benefits which is beneficial in treating skin concerns. CBD is also effective in treating acne and helps reduce the production of sebum in the skin. Additionally, studies indicate that CBD may be effective in treating eczema and psoriasis. Plus, these best CBD skincare products protect the skin from aging and improve its elasticity while locking in moisture.